Although William & Mary is centuries old, the university continues to evolve, and each new academic year brings changes with it, from the subtle to the significant.
These are just a few of the things that are new at William & Mary this semester.
Academics
This semester, the William & Mary School of Education is launching its new online master's degree program focusing on military and veterans counseling as well as its new Bachelor of Arts in Education program, which will offer a stand-alone major for Elementary Education with optional specializations in ESL/bilingual and special education.
Also this fall, W&M will begin offering a major in Japanese Studies, becoming the only public university in the state to offer a bachelor's degree in the discipline.
Classes in William & Mary's new certificate program in geospatial sciences will also begin this semester.
Additionally, William & Mary Law School will start an Immigration Law Clinic, which adds a ninth clinic to the Law School's experiential learning program.
William & Mary's Raymond A. Mason School of Business will provide automation software to 400 incoming students this fall, thanks to a generous commitment of more than $4 million in Robotic Process Automation (RPA) technology from UiPath.
Two annual student research showcases are getting new names and new dates. The Summer Research Showcase will now be known as the Fall Undergraduate Research Symposium and will be held Oct. 25 rather than Family Weekend. The Undergraduate Science Research Symposium will now be called the Spring Undergraduate Research Symposium (April 3, 2020). These events provide W&M undergraduates a platform to showcase their research projects. Both symposia are now open to students of all disciplines and are no longer restricted to students who have received funding through the Charles Center.
The Charles Center is opening another avenue of closely-mentored student research this fall through the introduction of Vertically-Integrated Research Teams, which were piloted in the spring.
New faces and roles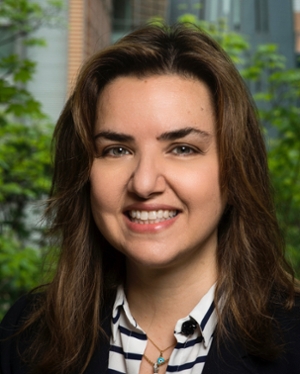 Peggy Agouris, an award-winning scholar and researcher and former dean of the College of Science at George Mason University, began her work as W&M's new provost July 1.
Pamela Mason J.D. '00, M.B.A. '00, who had worked as W&M's Title IX coordinator and interim chief compliance officer at W&M since 2018, officially assumed the role July 10.
Christopher D. Lee, former associate vice chancellor for human resource services for the Virginia Community College System (VCCS) and a leading authority on search committee processes, started as W&M's new chief human resources officer on Aug. 1.
Deputy Chief Information Officer Bernadette Kenney is serving as W&M's interim chief information officer, following the retirement of longtime CIO Courtney Carpenter Aug. 23.
Several W&M athletic teams have new coaches, including Mike London, head coach for football; Dane Fischer, head coach for men's basketball; and Nate Kellogg, head coach for men's and women's swimming; and Kelsey Hinton, head coach for women's gymnastics.
Opening soon
The Daily Grind reopened under new management Aug. 23. Aromas Daily Grind, under the management of Big T RSL, Inc., owned by Michelle and Steve Sieling, offers some of the same food and beverages previously found at the Daily Grind enhanced by some favorite menu items found at other Aromas locations, including Swem Library. Aromas Daily Grind will accept Dining Dollars and W&M Express. Aromas Daily Grind will operate normal business hours, 7 a.m. to 11 p.m., beginning Aug. 28.
Later this fall, the university will open a second entrepreneurship hub for students in Tribe Square, and Launchpad, the region's business incubator for the City of Williamsburg, James City County and York County, will relocate to the mixed-use property on Richmond Road and enter into a management agreement with the university.
Also this fall, William & Mary will launch its Studio for Teaching & Learning Innovation, which will offer faculty opportunities to collaborate with one another in new ways and explore new modes of learning.  Professor of Education Mark Hofer will serve as director of the studio.
Construction and facilities
New, flashing crosswalk signs have been installed on Jamestown Road near the Campus Center and Richmond Road near Sorority Court. The project was funded primarily by the Student Assembly and spurred by student-led research. In addition, lights in the Wren Yard have been moved closer to College Corner, and the City of Williamsburg has installed brighter LED lights on Richmond Road. As a member of the Student Senate last year, Margaret Lister '21 was the driving force behind the new beacon lights.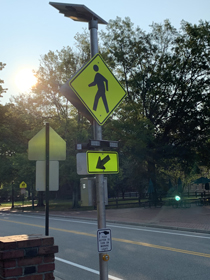 "The collaboration between Student Assembly and partners across the campus community was central to bringing the new beacon crosswalk lights on Jamestown and Richmond Roads," said Michael J. Fox, senior assistant to the president. "The students provided great leadership in this effort, and Student Assembly also provided $15,000 in funding to insure installation this summer."
The William & Mary Real Estate Foundation is in the process of purchasing property located at 332 N. Henry St. in Williamsburg and has submitted a special use permit application to the city. W&M will lease the space from the foundation and plans to contract with a third-party provider to offer students more convenient access to expanded health services. The special use permit will continue to allow the operation of medical office and traditional office space within the existing 23,332-square-foot building, which is located within walking distance of campus.
The Reveley Garden, named for former W&M President Taylor Reveley, is under construction and is expected to be completed later this fall. It will be located between Ewell and Jefferson halls and will reflect a 1926 Charles Gillette design planned for W&M but never built. W&M will partner with the Garden Club of Virginia for a portion of the project scope.
The Tribe Field Hockey Center is also scheduled to be completed this fall.
Work continues on the West Utility Plant and on the Alumni House renovation and expansion, both of which are expected to be done in 2020. Work also continues on the project to renovate Phi Beta Kappa Memorial Hall and construct a new music building.
The permanent accessibility ramp into the Wren Building has been completed, and the temporary ramp has been removed.
The Community Garden is now located near DuPont Hall.
The canopy for the Martha Wren Briggs Amphitheatre at Lake Matoaka, damaged in a storm last year, has been replaced.
Information technology
On Aug. 12, W&M's IT Technology Support Center began a pilot of extended support hours. Support will be offered by phone between 5 p.m. and 7 p.m. Monday-Thursday throughout the fall 2019 semester. Services will be limited during the extended phone hours, but will include password resets, Duo support and basic troubleshooting. Walk-in support hours, which end at 5 p.m., remain the same. For questions, contact the TSC at support@wm.edu or 757-221-4357 (1-HELP)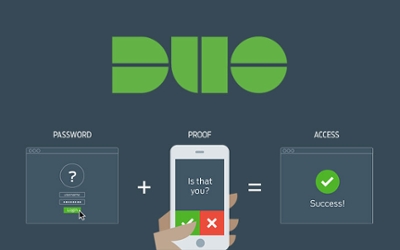 Starting Oct. 1, all students will be required to use Duo, William & Mary's two-factor authentication service, to access various W&M systems, including Blackboard and Banner. Two-factor authentication provides an additional level of security to help protect against increasingly sophisticated security threats. It uses a person's W&M credentials plus a secondary authentication method, like a cell phone, to confirm identity. IT recommends students enroll early to avoid confusion or a disruption of services. To enroll in Duo, go to 2f.wm.edu.
William & Mary's wireless service has upgraded to eduroam, which allows users to connect to the secure wireless network at W&M and thousands of educational institutions around the world. And when visitors from other eduroam institutions come to William & Mary, their devices connect automatically to W&M's eduroam network. W&M's older wireless networks will soon be retired.
Network storage drives have moved to a new storage server, files.campus.wm.edu, from the old storage server, jonesfiles.campus.wm.edu. The new server replaces aging hardware, provides additional storage space, reduces storage equipment costs and provides data replication for purposes of disaster recovery.
WMApps, the Google-powered student email platform, moved to Central Authentication System single sign-on, allowing users to access WMApps with their W&M credentials.
Sustainability
Anusha Komati has joined Facilities Management in the new role of waste and recycling program supervisor. With her assistance, W&M will be furthering its commitment to reduce, reuse and recycle.
The Geology Rock Garden, located on the Crim Dell Meadow, will soon be sporting some new additions, such as a 300-million-year-old Petersburg granite, vesicular basalt and a large soapstone. The additions were made possible by a Green Fee grant.
W&M Sustainability will be piloting the offer of professional development specific grants for faculty and staff to increase the application of sustainability across the university by empowering champions with area specific knowledge. Toward the same goal, Sustaina-bitewill be a pilot monthly information session open to faculty, staff and students on campus sustainability topics, lunch provided.
Other changes
The reporting lines of several key areas at William & Mary shifted recently as part of a restructuring effort to create new collaborations and synergies across the university. The strategic reorganization included three areas: Information Technology, Undergraduate Admission & Financial Aid and a newly formed cultural cluster comprised of W&M historical sites and programs.