Henry Broaddus was skeptical last October when several people approached him about participating in the 10thannual Dancing with the Williamsburg Stars gala. As vice president for strategic initiatives and public affairs at William & Mary, husband and father of two, spare time isn't something he has in abundance.
Then again, as legendary comedian Lucille Ball famously said, "If you want something done, ask a busy person to do it."
On March 2, Broaddus will partner with Lisa Carducci-Deringor, a choreographer and Master teacher who has performed with Brittany Spears, N'Sync, Lenny Kravitz and appeared on several prestigious music awards shows.
They will compete against 11 other teams at Crosswalk Community Church in the 2019 charity event benefiting Big Brothers Big Sisters of the Greater Virginia Peninsula and Literacy for Life.
They'll dance to the Bee Gees' "You Could Be Dancing," a song that John Travolta gyrated into Disco lore in the film "Saturday Night Fever."
"It's funny. Travolta shaved his head recently, which was apparently big celebrity news," said Broaddus. "Before, I was channeling my inner Travolta. Now he's channeling his inner Henry Broaddus."
Broaddus took on the challenge for a variety of reasons. His seven-year-old daughter, Bailey, takes dance classes at The Institute for Dance, known locally as iDance. Broaddus' wife, Alison, is on the Board there. It's already a place where they spend a lot of time, and Broaddus was intrigued by the idea of "going even deeper."
Besides," Broaddus said, "This can be my version of the mid-life impulse to train for a marathon. I'm just doing it in glitter and sequins."
The charities also appealed to him. Part of the contest is to see which of the 12 stars can raise the most money and attract the most donors through each competitor's fan page.
"Literacy for Life has its base of operations in our School of Education at William & Mary," he said. "You couldn't have two more complementary causes than Big Brothers Big Sisters and Literacy for Life. In one instance you are pairing at-risk children with adult mentors. In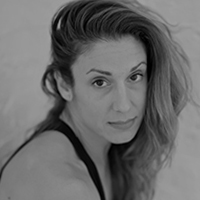 the other, you are helping adults who don't have the critical skills to reach their full potential. The two organizations are serving two ends of the age-range continuum right here in our local community."
A principal puzzle piece was Carducci-Deringor. One of Broaddus' requests was that he be allowed to work with her. Carducci-Deringor doesn't teach his daughter, but Broaddus had seen more than enough of her routines for older students at iDance to know she would be ideal for him.
"Lisa's been fun to work with," he said. "Poor thing is a legitimate dance pro stuck with trying to figure out how to make me pass. I knew I wanted a less traditional dance style in order to play counter to type. I had been thinking hip-hop. Lisa is the one who thought Disco was the right move. It'll give us that much more license to be over the top with our costumes and choreography. That was her call, and it was the right one."
Broaddus isn't a total stranger to performing, just the definition of rusty. He took ballet as a little boy.
As a high schooler in the early 1990s, Broaddus was one of two students to split time between the wrestling team and Show Choir, though he warned against being too impressed with the latter.
"I could barely carry a tune and had only the least bit of rhythm, but there was a shortage of guys, so they needed me," he said. "And that's the last time I've done anything in this vein."
Asked to evaluate early rehearsals with Carducci-Deringor, Broaddus called them "exercises in learning how not to drop Lisa on her head."
In the months since then, Broaddus has made their routine second nature. He doesn't have to concentrate as much.
"I need to be in the moment, show more facial expressions, enjoy the interaction," he said. "What's nice is reaching the point now where I don't have to focus as much on not tripping."
One thing worries him still.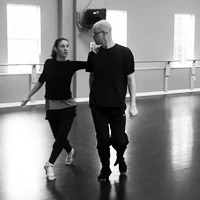 "I could screw up, and the worst thing most would say about me is 'Isn't that cute that he tried so hard?'" he said. ""But I feel like how I perform reflects in part on Lisa as a teacher. That adds another layer of pressure, because I want to make her look good."
In the end, all of his energy and effort will come down to how a panel of judges evaluates their less than three minutes on stage.
"If Disco is still dead after March 2," he joked, "it won't be because we didn't try to resuscitate it."