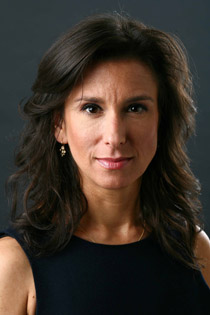 Jodi Kantor, a Pulitzer-winning journalist who broke the Harvey Weinstein story, has been selected as William & Mary's 2018 Hunter B. Andrews Fellow in American Politics.
She will be on campus Nov. 12-13 to meet with faculty, staff and students and to give a public lecture. Free and open to the public, the lecture will take place Nov. 12 at 7:30 p.m. in the Commonwealth Auditorium of the Sadler Center.
People interested in attending should register online.
"Jodi Kantor's work is exemplary of the power of the press to catalyze ethical change in our society," said W&M President Katherine A. Rowe. "For too long, issues of sexual assault and sexual harassment have been ignored and dismissed. We are now seeing seismic shifts in understanding workplace misconduct in the United States. W&M is honored to host Ms. Kantor as the Andrews Fellow. She brings to our students a unique opportunity to place this historical moment in context."
The fellowship was created in 1998 in honor of Hunter B. Andrews, a W&M alumnus and former Board of Visitors member who died in 2005.
Kantor's visit will be part of the university's yearlong commemoration of 100 years of coeducation at W&M. Throughout the 2018-19 academic year, the university is recognizing the centennial with a series of special events and programs.
Kantor is a correspondent for The New York Times. She began her journalism career at Slate in 1998 and became the arts and leisure editor of The New York Times four years later.
She covered the Obama family extensively beginning in 2007 and wrote a book, The Obamas, about them in 2012.
In 2018, she received a Pulitzer Prize in Public Service along with her NYT colleague Megan Twohey for their investigative reporting on media mogul Harvey Weinstein's alleged sexual assault misconduct over several decades. Their work helped spark an international effort to identify perpetrators in other positions of power. In addition to the Pulitzer, Kantor has received a George Polk Award and the McGill Medal for Journalistic Courage.
"Through her reporting on workplace issues, Kantor has had a lasting impact on working conditions at Starbucks and Amazon, at Harvard Business School and now in Hollywood," said Jayne Barnard, co-chair of the 100th commemoration committee and Cutler Professor of Law, Emerita. "She has become, through tenacious reporting, one of the most influential journalists of our time."
Previous Andrews Fellows have included journalist, author and Supreme Court scholar Linda Greenhouse; former Sen. John Warner (R-Va.); the late Gwen Ifill, co-anchor of PBS' NewsHour; former Virginia Gov. Gerald Baliles; Michael Gerson, a Washington Post columnist and former presidential speechwriter; and Soledad O'Brien, award-winning journalist and documentarian, who visited campus last fall.